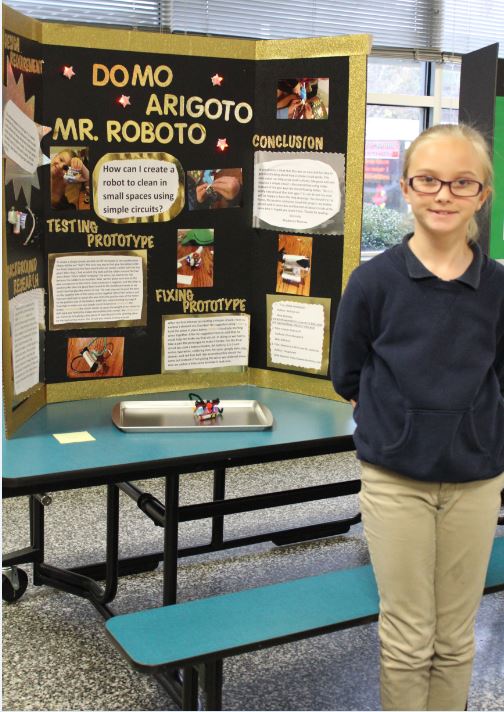 Congratulations, Mackenzie Morrow, for being selected to participate in the 2016 Southeast Regional Science and Engineering Fair! We are so proud of you!
All 5th grade students at Northwoods Elementary School are required to submit a Science or Engineering Fair project. Any 3rd or 4th grade student interested in participating in the NWES Science and Engineering Fair must get a Science and Engineering Fair packet from Ms. Morgan.
For more information about the Science Fair, please watch the following video.
To participate, each student must have:
Signed forms

Thoughtful research related to a scientific question or problem.

Students must present their Science Fair project using Powerpoint upon the due date. Students selected for the school fair should transfer their presentatation to a Tri-Fold board.
For additional questions, please feel free to call the school or email meredith.morgan@onslow.k12.nc.us.